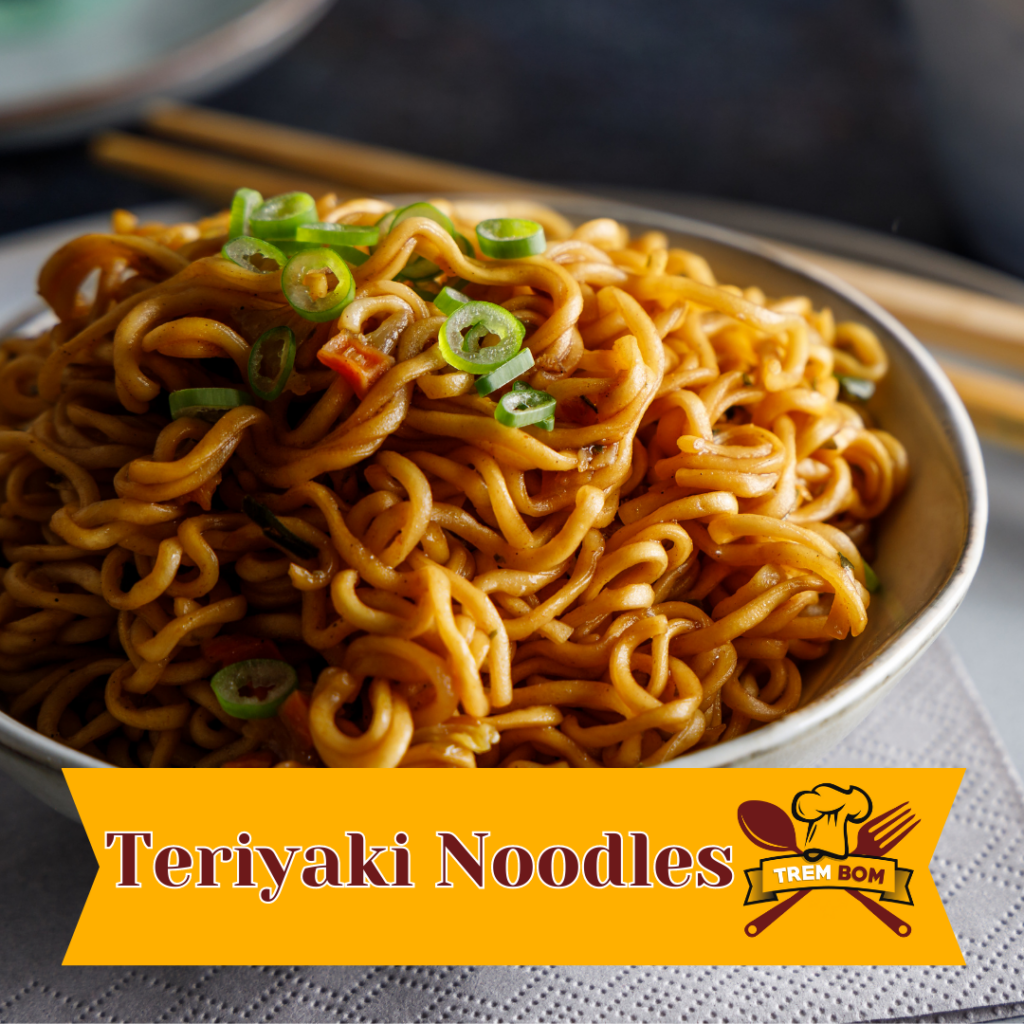 Welcome, fellow food explorers! If your taste buds are tingling for a fusion of Asian flavors, you've landed on the right page. The recipe we're about to delve into, Teriyaki Noodles, will transport you directly to the vibrant streets of Japan, right from the comfort of your kitchen.
Teriyaki Noodles are a marvelous culinary symphony of flavors and textures – perfectly al dente noodles, stir-fried crunchy vegetables, and a savory Teriyaki glaze that ties it all together. It's a healthy, delightful dish that's ideal for anyone seeking a quick yet satisfying meal.
What Makes This Recipe So Great
The brilliance of this recipe lies in its simplicity and versatility. It's a perfect choice for veggie lovers, noodle enthusiasts, and anyone looking to incorporate more Asian cuisine into their home cooking repertoire. What's more, it's quick to make, delightfully customizable, and packed with nourishing ingredients, making it a fantastic choice for weeknight dinners, lunchbox staples, or a casual weekend culinary adventure.
Storing and Serving Tips
Any leftovers can be stored in an airtight container and refrigerated for up to two days. Reheat in a microwave or on the stovetop with a splash of water or broth to rehydrate the noodles.
As for pairings, Teriyaki Noodles go exceptionally well with chilled white wine or a crisp lager. They also complement Asian side dishes like dumplings or spring rolls.
FAQ
1. Can I add meat to this recipe? Absolutely! Chicken, beef, or prawns can be a great addition. Ensure they're cooked thoroughly before adding to the vegetable stir-fry.
2. I don't have Teriyaki sauce. What can I use instead? A mixture of soy sauce, a bit of sugar, and a dash of vinegar can mimic the sweet-and-tangy flavor of Teriyaki sauce.
3. Can this dish be made vegan? Yes! Simply ensure your noodles and Teriyaki sauce are vegan-friendly. Use a plant-based oil for sautéing.
The Final Stir
This Teriyaki Noodles recipe is more than just a meal—it's a culinary journey to the heart of Asian cuisine. Simple yet versatile, quick yet satisfying, it's sure to become a favorite in your home cooking repertoire.
Now, it's your turn to stir the pot! Give this recipe a whirl and share your delicious results with us. And don't forget to subscribe to our blog for more tantalizing recipes and culinary explorations!
Remember, the kitchen is your stage, the ingredients are your actors, and you are the director. Happy cooking, and until our next culinary journey, stay hungry, stay curious!
Ingredients
200

grams

of noodles

preferably Japanese Udon

2

cups

of mixed vegetables

carrot, bell pepper, broccoli

2

tablespoons

of oil

2

cloves

of garlic

finely chopped

1

tablespoon

of fresh ginger

finely chopped

2

tablespoons

of Teriyaki sauce

Sesame seeds for garnish

Fresh scallions for garnish
Instructions
Start by boiling water in a large pot. Once the water is boiling, add your noodles and cook them until they are al dente. This typically takes around 8-10 minutes.

While the noodles are cooking, heat oil in a separate pan, sauté garlic and ginger until fragrant.

Add mixed vegetables and stir-fry until they are tender-crisp.

Once your vegetables are cooked, lower the heat and pour in the Teriyaki sauce. Stir the ingredients until they're evenly coated.

Now, drain the noodles and add them to the pan.

Toss everything together, ensuring the noodles get nicely coated with the Teriyaki sauce. Let it cook for another two minutes.

Sprinkle sesame seeds and fresh scallions on top before serving.
Notes
Feel free to be creative with your vegetable mix; adding mushrooms, peas, or even some bean sprouts could lend additional flavor and texture to your dish. Similarly, if you're unable to find Japanese Udon, any thick noodle variant such as Chinese wheat noodles or even spaghetti can serve as a substitute.